Web Services


View Samples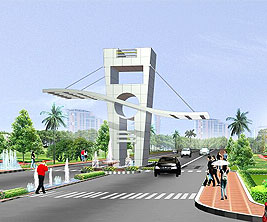 Website Design
Your visibility on the web is what makes and breaks your image. In today's changing market, consumers look to the web for services and products more than ever. The trend is bound to continue, requiring competitive businesses to have an appealing web-site. Design Presentation's
web-designing
crew strives for perfection, making sure you get your message across. At the same time we offer you very affordable prices. We provide the best
flash
and/or
HTML web design
solution possible.
Design Presentation offers an innovative, creative, flexible and cost effective custom
web site design service
tailored to your exact requirements. All of our website designs are unique and professional.
Custom Website Designs
can be taken from your existing company literature or a design can be created for you. We offer a full service from the initial consultation right through to the completion of your
website design project.
Your needs might involve
flash and/or HTML
. All you need to do is send us an email or give us a call. We will ask you a few questions about your content, your target audience and your specific product/services range and co-ordinate with you to create a design that is
aesthetically appealing and technically sound
.
CLICK HERE TO VIEW MORE SAMPLES