Web Services


View Samples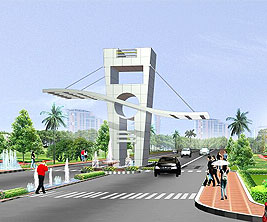 Animated Banner Designing
A
Banner design
is a complex graphic creation and in most cases
attractive animation
alone or colorful images will not make it work as you would expect. Combining quality graphics with working elements that produce results is what we do. Our banner designers know how to design
effective banners
, ones that will make a difference!
Your banner is your advertising message
. Let it portray your business.
The common banner sizes are-

Standard size banners (468x60 px)

Buttons & small banners

Skyscraper banners (120x600 px)

Wide banners (728x90 px)

Billboard banner ads
Be it a custom size, a static or animated type or a simple but strategic top
webpage banner
. Let us bring you great designs. Your banners can be fast and cost effective solution to give your website a new makeover. Send us an email or give us a call and we will create a custom banner to match your identity and specifications.