Graphic Designing


View Samples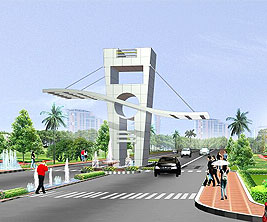 Logo Designing
Your
logo
is often the first point of contact for a potential customer. We ensure that
logo
makes the desired impact.
THE LOGO PACK INCLUDES:
•
Professional Design:
Get a logo with workmanship that only talented and experienced graphic designers can deliver.
•
Business and Competitor Analysis:
Part of our design process involves the analysis of your business, your industry and your competitors. This ensures you end up with a strong and brand identity
•
Unlimited Concepts & Revisions:
During the design phase of your logo you are entitled to as many concepts and revisions as is necessary in order to develop a logo that you like.
•
Different Versions:
Your Logo Pack contains different versions of your new logo. 4 different color set ups in 3 different file formats for each color. This means you'll be ready to use your logo on the web, on business stationery, t-shirts, coffee cups, billboards, wherever you need to!
Your Logo Pack includes:
o A color version (in JPEG, EPS, and PDF formats)
o A gray scale version (in JPEG, EPS, and PDF formats)
o A white on black version (in JPEG, EPS, and PDF formats)
o A black on white version (in JPEG, EPS, and PDF formats)
•
Lifetime Warranty:
You read that right. Should you ever change your company name or tagline, we'll make the changes for you, free of charge
•
Transfer of All Rights
: It's your logo we're designing so when the job is done, we transfer all intellectual property rights to you. You own your logo in full.
Logo Vectorization
We specialize in raster to vector conversions. You have a JPG or a pdf image of your logo and you want it on a T-Shirt or a Billboard,if you just post us the image via email,we can get vectorize it for you. Our conversions are accurate and the vector files can be resized to any extent without any distortion and we guarantee satisfaction.
CLICK HERE TO VIEW MORE SAMPLES