Graphic Designing


View Samples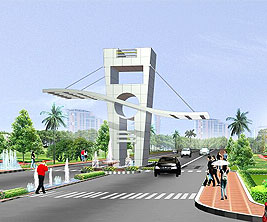 Caricature & Cartoons
We are specialists in creating
characters/Mascots/Cartoons
for your identity. We work with you all the way from conception to inception. Our process:
Plan the Character -The first step is telling us what kind of character you want.
Let us get to work! - Our professional artists begin work. You will receive your first round of Concept Sketches in less than 4 business days.
Review Concept Sketches
- When you receive your Concept Sketches, you will need to review them. You can approve one of the sketches or Request changes
Review Rendered Artwork
- Once you approve a Concept Sketch, we then begin work on coloring and shading. When you receive your complete Artwork you will need to review it and either Approve the Artwork or request changes
Make Final Payment and Download Final Art
- Once you approve your Rendered Artwork, we will prompt you for the payment on your project. When we receive your payment, we send you the package

This package will include .PDF & .JPG files of the following:
1. Final character artwork in color (.pdf & .jpg files)
2. Final character artwork in grayscale
3. Final character artwork in black and white
4. PLUS copyright to final artwork transferred to you
This you can use the artwork on Websites Logos T-Shirts & uniforms Signage Marketing materials T-shirts Caps Coffee & Beer Mugs Bags And a lot more!
We stand behind our work.
We know that your satisfaction is very important to our business. That's why we back our character design services with a 100% Satisfaction Guarantee.
If you don't like the concept sketches your artist sends you , simply request the changes you want and we'll do the work again - until you are happy.
We've made it easy for you to provide feedback to your artist and our shows that it's just a matter of time before we nail a concept you like.
That's our promise to you. And it's what keeps our clients coming back.