Graphic Designing


View Samples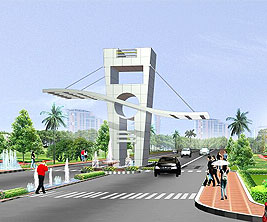 Illustration for Print and Web
DP specializes in
designing illustrations
to serve your specific purpose. Our
illustrations
are bold friendly and contemporary combining elements that both inform and entertain.
Our Illustration categories include:
• Cartoon, stylized and photo realistic illustration
• Magazine cover and book illustration
• Greeting card, calendar and poster illustration
• Technical and educational illustration
• Product Illustrations
• Conceptual illustrations
• T-shirt design
• Storyboarding
• Color Pages
• Caricatures
• Story Book illustrations
• Medical/Anatomical Illustration
• Fantasy/Sci-Fi Illustration
• Nature/Animal Illustration
We offer all these at extremely competitive prices. Our prices include revisions till satisfaction. We can expedite your projects if needed to meet your delivery schedules. We do not reproduce your work. You have a guarantee of security and your work is 100% yours. We work in close co-ordination with you to capture your imagination on the screen, be it the hues of colors or the degree of realism, our illustrators strive to deliver delight to our customers. That's the reason most of our clients love to come back to us.
CLICK HERE TO VIEW MORE SAMPLES