Graphic Designing


View Samples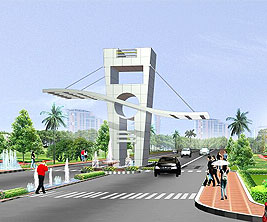 Digital Image Editing
We at design presentation understand that
image editing
is an extremely complex process and that every customer might need customized editing services so we provide you with a broad classification while we still treat every image as a new entity awaiting its own personal renewal.The broad categories include-
Image Restoration:
• Image Alteration: black and white to color.
• Removal of scratches and minor retouching.
• Foreground, background object removal and addition
| | |
| --- | --- |
| | |
| BEFORE | AFTER |
Image Enhancement:
Why not add a better background to your Image ? Or do you wish to remove a distracted background? You have an image but you need to resize it and crop some parts it.
Enhancement includes:
• Background replacement.
• Eye, skin or hair color changing.
• Heavy crease removal
• Adding colors to the faded areas.
• Making photographs small or large.-only with our photo enhancement services
• Blending people into pictures.
• Replacing, adding or deleting people from a photo.
• Background expansion for adding more people to the photograph..
• Emphasizing on certain areas in the photo
Background Removal:
Our
background removal
,
photo restoration, object extraction
and
photo manipulation services
ensure high quality extraction from the photos.
Colorization:
Colorizing a black and white image
can be very tedious and challenging process. By combining conventional creativity with the most sophisticated and professional software available, we offer your one stop source for image enhancement, restoration and colorization.
| | |
| --- | --- |
| | |
| BEFORE | AFTER |
Image Manipulation:
Manipulation is the technique of modifying an image or a photograph either by adding objects, people or things in the background or foreground.
Face Touchup:
Face forms an important part of our personality, it can make us look young and at the same time it can make us look old. Unwanted facial expressions, blemishes and wrinkles are things of the past now. Photos Touch up enables you to enhance,
repair and adjust facial images
for
perfect photos
. We, have mastered the art of,
blemish and scar removal
., the redone
images appear younger and youthfu
l. With puffy eyes being removed, skin tone made a little lighter as compared to the original, the laugh lines removed and wrinkles nowhere to be seen- the photographs appear much younger than they originally were.
| | |
| --- | --- |
| | |
| BEFORE | AFTER |
Artistic:
Do you want to
make your photograph look like a hand-painted masterpiece or even done with pencil, or with watercolors
? Let us know the specifications and we will work closely with you to achieve the desired effect.
For more info, log on to
photostouchup.com