Print Media (DTP)


View Samples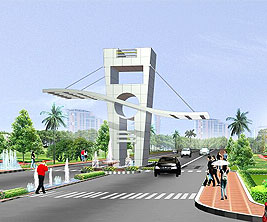 Other DTP Services
Data Sheets
At Design Presentation we can digitalize and reformat your
data sheets
as per your needs. We realize that much time and productivity can be lost to searching uncoordinated sheets of data. Comprehensiveness and accuracy are important when handling the information that runs your business. We can achieve this for you, making it easier to find
data
fast when you need it. By synchronizing and digitalizing your
data sheets
, it will be easier for employees within your business to access information necessary to complete their job, thus increasing productivity and efficiency across the board.
Send us your
data sheets
via email, fax, disc or hard copy and let us process them for you now. We can accept and return them in any format you have or need. We can convert them from one format to any other without distorting or losing and data. Your security and satisfaction is of utmost importance to us and this is reflected in every step of our work. Let us streamline your
data processes
, increasing productivity today!
Envelopes
Design Presentation can develop an
envelope design
that makes a good impression on your contact at the time of receipt. You want your business to stand out from the earliest time possible; the envelope provides this opportunity. In the competitive market place today, brand recognition plays a large role. Keeping your business strategy in mind, we produce impressive and attractive designs that will help to ensure that your brand information will be conveyed as early as receipt of the
envelope
.
We can use an existing design in any digital format, original drawing faxed or hard copy, or we can create one tailored to your needs. By placing this on the initial form of contact, the
envelope
, your recipient will have your company's image in mind from the start. Let us help you set your business aside in the competitive market today.
Invitations
From a company function to a wedding, an elegant and sophisticated
invitation
makes a statement. Design Presentation will help create an
invitation design
custom to your needs and style. Unique and tailored to your requests, Design Presentation
invitations
will prove effective in pleasing your invitee and distinguishing your brand or identity. You can send us images, text, or objects you want included via email, fax, disc, or just call and let our expert designers get to work on your custom invitation with your guidelines in mind.
Letterheads
Design Presentation can make your letter appealing and attractive regardless of its contents. By tailoring graphic design components of the letterhead to your business strategy, Design Presentation will help you establish a memorable brand image and identity that will be revealed in the
letterhead
. These creative components, placed tactically, will present your letter in a desirable and memorable manner, leaving a positive and professional opinion in your recipient's mind. From an existing logo, original drawing, or image you send us via email, fax, or disc we can create an attractive graphic and logical format of presentation for your
letterhead
.
Menu Cards
Design Presentation's expert designers will create an
attractive and enticing menu card
for your business. Has a customer ever viewed your menu and left? An unattractive menu card can cost you valuable business. Design Presentation can optimize your
menu
, using eye-catching images and an appealing layout;
we create menus
that will attract customers. Send us your images, text, or objects in any format via email, fax, disc, or hard copy or just call and give us your specifications and let us get to work on your new menu now!
Presentation Folder
Let Design Presentation design your
folder
. Whether it holds your most confidential documents or meaningless papers, your
folder
should identify your business in a presentable manner. Design Presentation will use your existing digital design or original drawing faxed or hard copy, or create one tailored to your business and strategy. We will
design a folder layout
that satisfies your individual requests and work with your happy.
Sales Sheet
Design Presentation creates effective and cost efficient sales sheets that inform your clients about your products and events. A
glossy full-color sales sheet
can build your company image while promoting a product or an event. By combining quality graphics with well formatted text, you will capture your target audience. Our graphic designers know how to design
effective sales sheets
, ones that will make a difference!