Print Media (DTP)


View Samples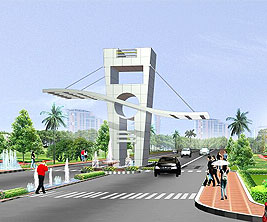 Brochure Designing
A
glossy full-color brochure,
sell sheet or pamphlet is the best platform to showcase your business or product. In the digital world, a 4-color glossy brochure helps distinguish "real" companies from "wannabe's.
Brochures
can be used to build your company image, promote a product or an event, update product spec's, or for a hundred other purposes.
Brochures come in
three standard sizes
, 8-1/2x11, 8-1/2x14, and 11x17. An unfolded 8-1/2x11 is often used for product sheets, or tri-folded for a company brochure. Many companies use an 11x17 brochure, folded in half, as an economical product catalog.
Our Brochure Design Service package includes

Affordable and high-quality end products.

At least 2 custom designs to choose from (more if you need them).

A minimum of 2 designers to work on your unique concepts.

Custom designs — including embossing, die cuts, and unique folds.

Mock ups ready in a maximum of 3 business days (generally 2). Same-day rush service available.

Unlimited revisions, our guarantee. We work on your brochure till you are 100% satisfied.
Standard Brochure Styles:

Z-Fold Brochure Design

Tri-Fold Brochure Design

Double Parallel Brochure Design

Bi-fold Brochure Design

Booklets
Set your business apart with a unique brochure. Simply tell us what you want your brochure to communicate and You'll see your first ideas in five days or less!
CLICK HERE TO VIEW REAL ESTATE BROCHURE SAMPLES
CLICK HERE TO VIEW MORE SAMPLES