Multimedia Services


View Samples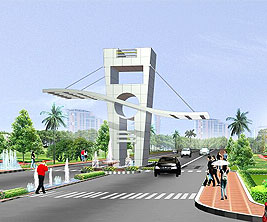 Flash Presentations
Need to impress your audience; we can make a killer Flash presentation for you. Our dynamic and interactive flash presentations can be used to enhance your business image, product launch, educating your customers and communicating your message with clarity and intensity for maximum impact. We get your point across strong. We make sure that all graphics and photos are laid out accurately; the template itself is appealing and easy on the eye (not overpopulated with too many images or words). Whether you need a simple presentation or an interactive presentation, our designers can do it for you. Send your material to us and let our creative expertise do the work for you.

Our presentation design services:
- Creative designs
- Striling Layout
- Attractive animation

We keep ourselves updated with the latest in software technology and can provide you any kind of logo or text animation; we can also convert your PowerPoint's to flash or create an interactive flash presentation for you.

To create interactive flash presentations for your customers is a great way to communicate your business offerings in a user friendly way.

We make sure you have your customers' complete undivided attention, engaging all their senses. A flash presentation can be designed in consistency with your corporate branding. They can be distributed quickly online or offline.

We have the skills and the technology to make your information come alive creating innovative interactive flash presentations. Our team of flash designers and developers blend creativity with simplicity to create flash movies that are both stunning and informative.