Our Services


View Samples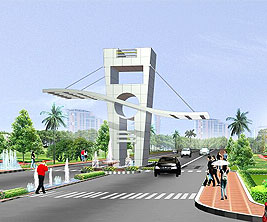 About Us
"We pride ourselves on our product; every job DesignPresentation completes for you is assured to be of the best quality and most competitively priced."
With years of experience and information in the computer aided design industry,
DesignPresentation
has proven itself to be a "
one-stop-shop
" for all of your graphic design, drafting and document creation services. Since we do not have scanners, we symbiotically rely on building relationships with reprographics companies to maximize productivity for our clients.
We are constantly developing and enhancing our technologies to be the best in the industry. Clients from around the world agree that our skills are unparalleled and the quality of our output continues to raise the industry standard.
At DesignPresentation customer service and satisfaction is our top priority. We strive to complete customer projects in a record time without making any compromises on quality. If need be projects can be completed overnight without sacrificing on quality. We strongly believe and practice the age old idiom "The customer is always right".
We accept projects in any format that you can get them to us: hand-drawn sketches, scanned images, PDF format, GIF or JPEG format, pictures, photos, electronic files, or prototypes. By no means are you limited to these layouts, so please feel free to send us your file via e-mail, FTP, or CD-ROM in any format you'd like.
DesignPresentation
has integrated our technology with your workflow and mission-critical operations. We will help you find the best solution to fit the demands of your project. We invite you to use a free trial of our services, as we are confident that you too would see why hundreds of clients worldwide prefer to use DesignPresentation as their one-stop-shop for all their graphic, design, drafting and document creation needs.
Jeffery McPhie
GM, DesignPresentation.com
Jeff
comes to Design Presentation from Sinar Bron Imaging, where he was Regional SalesManager responsible for high-end digital photographic imaging solutions to the federal government and commercial photographic markets. As a professional photographer (Jeff earned a Bachelors of Professional Arts from Brooks Institute of Photography), Jeff has shot assignments for Merrill-Lynch, Johnson & Johnson, Home-Life Insurance, Janssen Pharmaceutica, Prince Manufacturing and Volvo North America. Beyond photography, Jeff has created and managed graphic production service companies catering to the Fortune 100 marketplace at both the corporate and entrepreneurial level. Jeff's position as General Manager-North America will utilize his 25+ years of experience in sales, sales management, creative management and operational management.